introducing the painkiller®
(Ready to drink) cocktail
Pusser's Rum and Hardscoop Distillery have joined forces to create a 12 oz. canned ready-to-drink version of the Painkiller, a storied cocktail originated from the British Virgin Islands and now known across the globe.
The Painkiller® was originally created in the 1970s at the Soggy Dollar Bar in Jost Van Dyke and has since become the official cocktail of the BVI's and has made the World's Best Selling Cocktails list by Drinks International.
Traditionally, the Painkiller® includes 4 parts pineapple juice, 1 part orange juice, 1 part cream of coconut, and Pusser's Rum – and is then topped with freshly grated nutmeg and garnished with an orange slice and a cherry. With the ready-to-drink market growing rapidly, the Painkiller® will be marketed as a premium cocktail. It stands out with all natural ingredients, contains 12.5% ABV and is made with Pusser's 3-year Aged Rum.
Available in the Summer this year, the Painkiller® RTD Cocktail will be sold in 4-Packs in a 12-ounce sleek can wherever spirit-based alcohol is sold and also online on the Pusser's Rum website.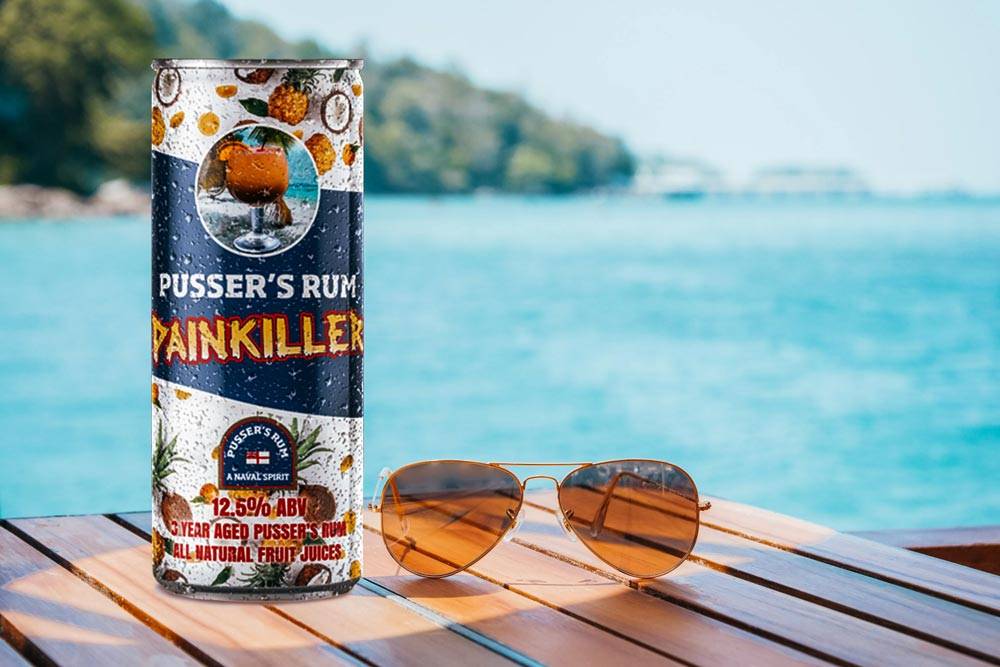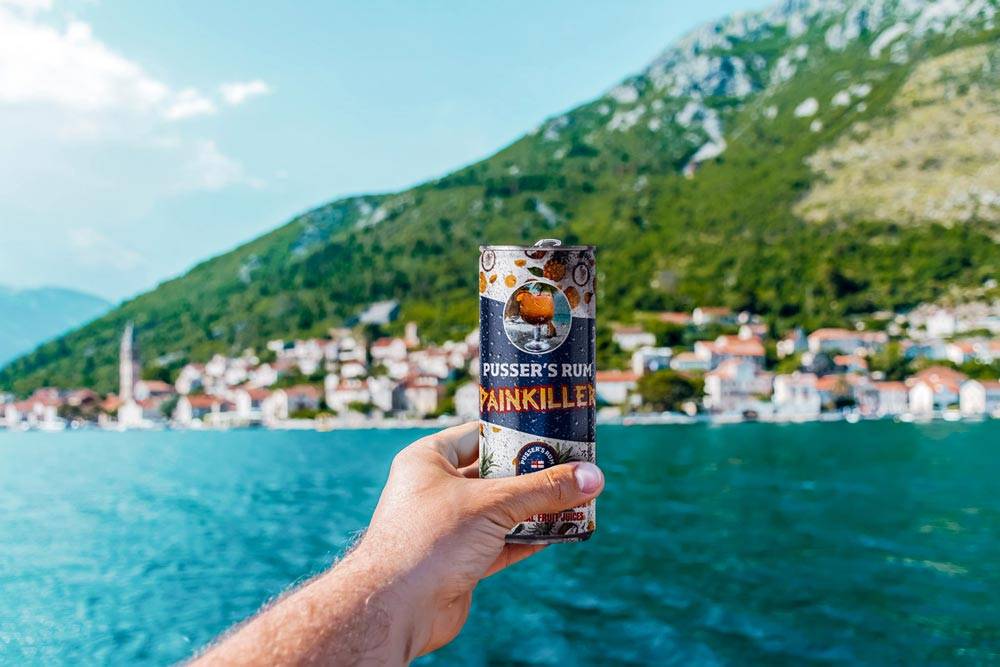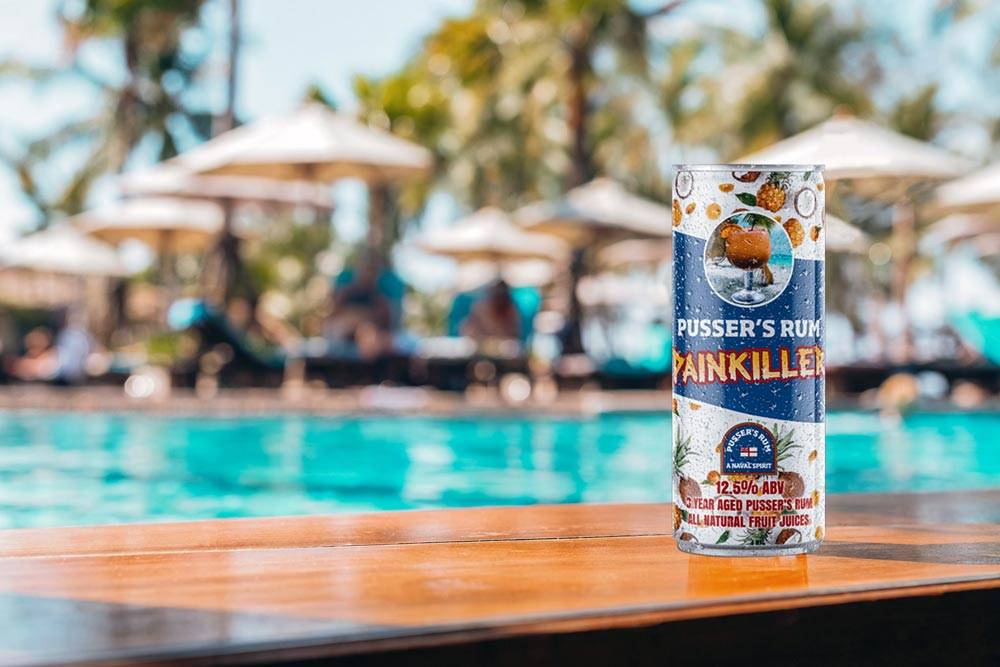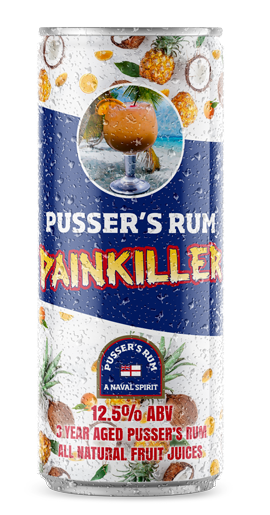 First 500 to Register Receive $5 Off
Be the first to try the NEW Painkiller Cocktail RTD! Even better, save $5 on your purchase!
To enter the drawing, simply submit your email address. Your promotional code will be emailed to you for purchase as soon as the product hits the market!