liquid history for the next generation
When you raise a glass of Pusser's Rum, you're tasting liquid history! Pusser's is the Royal Navy rum. The recipe for the original admiralty blend was secured by Founder Charles Tobias in 1979 and is now known across the world as one of the most historic and authentic rums available today. Since the days of wooden ships and iron men, Pusser's Rum was initially distributed onboard the Royal Navy ships twice daily - and a double tot before battle and after for a job well done! Distilled in 300-year-old wooden pot stills deep in Guyana's Demerara Valley, the distillate is then aged for a minimum of 3 years in charred Oak barrels. The rich flavour obtained by our unique distilling and aging process can not be replicated by typical rums that use modern metal column stills. Pusser's is all natural - no sugar, artificial flavouring or colouring is ever added to our rum.
Obtain your taste of liquid history today!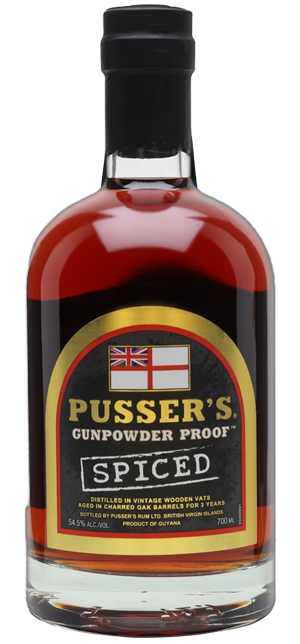 WIN A BOTTLE OF GUNPOWDER SPICED RUM
We're giving away a bottle of our coveted 50th Anniversary Black Tot Rum to one random winner! This rum was a limited edition run and can no longer be found in stores.
To enter the drawing, simply submit your email address. Winners will be contacted for shipping details via email and announced on our social media channels.