Adrift Tiki Bar: Painkiller Week 2021
Tuesday, August 10 - Sunday, August 15, 2021 • denver, co
Beat the heat with boozy, British Virgin Island Classic
Adrift Tiki Bar is proud to present Painkiller Week, a week-long celebration that honors Pusser's Rum's signature drink, the Painkiller®. GET DIRECTIONS
about the painkiller
® cocktail
The Painkiller® first emerged during the 1970s at a true British Virgin Islands watering hole named Soggy Dollar Bar. Because it had no dock, patrons had to swim their way to the bar. Daphne Henderson created a cocktail to reward their efforts and "kill their pain." The Painkiller® was born!
One of Daphne's "patients" was Pusser's Rum founder Charles Tobias. He managed to recreate the cocktail recipe from the tightlipped Henderson and bring the infamous rum cocktail to sailing communities, restaurants, bars and fine cocktail venues throughout the world. Read more about the backstory here.
Located in landlocked Colorado, the Beach on Broadway, would like to pay homage to the enthusiastic patron that made Painkillers a tiki mainstay and the Soggy Dollar Bar where the iconic cocktail was born.
The Painkiller® consists of Pusser's Rum, pineapple juice, orange juice, cream of coconut and nutmeg.
available August 10 - August 15, Adrift will offer two special Painkiller® options: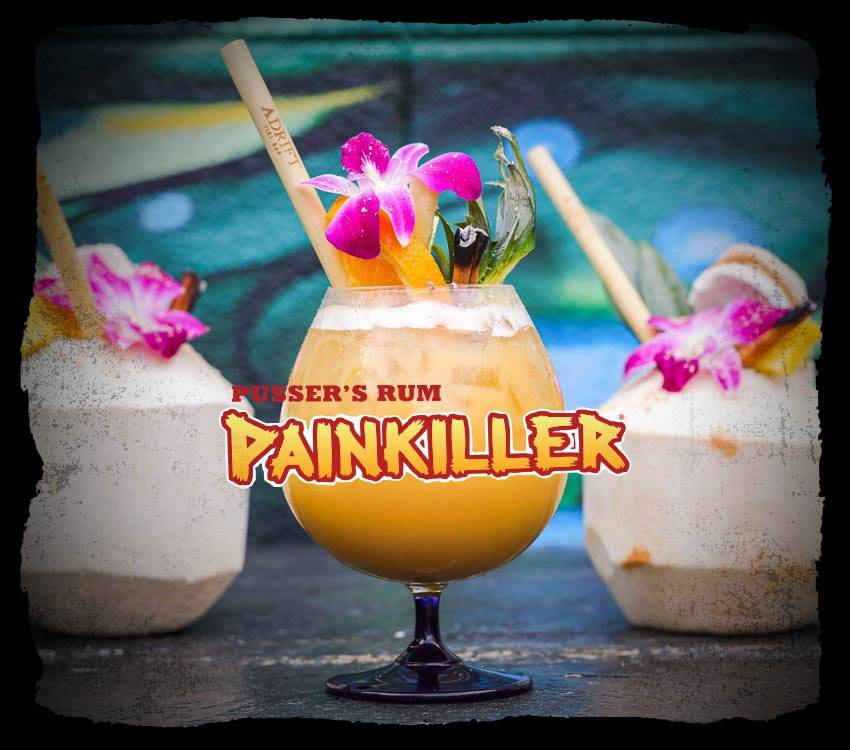 standard painkiller®
Featuring the traditional recipe featuring Pusser's Blue Label. ($12)
Elevated painkiller
®
Served in a hand-cracked fresh coconut featuring Pusser's Gunpowder Proof. ($25)
Pusser's 15-year rum will also be available upon request. This is the first time that Pusser's Gunpowder Proof and 15-year rum has made its way to Colorado!
The launch of Painkiller Week also welcomes Painkiller® punch bowls to the menu.
And don't miss the
exclusive Pusser's Rum tasting on Saturday, August 14 @ 2 p.m.
Guests will learn the history of Pusser's Rum and the evolution of the Painkiller® cocktail through a tasting with Pusser's international brand ambassador. Enjoy three rums from Pusser's selection along with Adrift appetizers and a hand-crafted Painkiller cocktail.
Limited seating is available for this special event. Tickets ($65) can be purchased here .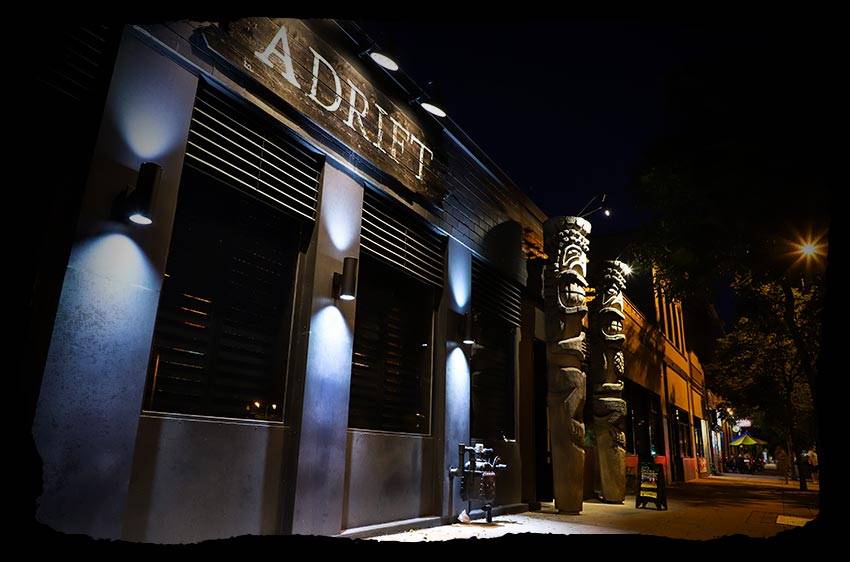 About Adrift Tiki Bar & Restaurant
Located in Denver's South Broadway neighborhood known for its eclectic mix of live music venues, art-house movie theatres, bars and acclaimed restaurants, Adrift draws on the rich history of authentic Tiki lounges and modernizes the traditions borrowing from an array of island flavors and cultures. Serving exotic cocktails and spice route-inspired bites, Adrift features an extensive collection of rums from all over the world. Guests can delight in everything from Adrift's take on the traditional Mai Tai or Zombie to frozen Chi-Chi concoctions and shareable cocktails. Diners will discover well-executed and authentic Polynesian and Island cuisine including their famous Guava BBQ Baby Back Ribs, Island Bowls, and their latest introduction, Shareable Boards. Adrift's cocktails and dishes are presented with flair; fresh flowers, and fire elements that are amongst the theatrics that surprise and delight guests. Featuring both indoor and outdoor seating, 70-year-old, hand-carved totems stand adjacent to Puffer fish pendant lights in the vibrant space. As part of Adrift's social responsibility program, The Mana Immersion Fund provides financial assistance to humanitarians with a focus on medical, dental, construction and hunger relief, and a percentage of every sale at the restaurant benefits the cause. For more information, visit www.adriftbar.com, follow @AdriftBar on Facebook and @AdriftDenver on Instagram, or call (303) 778-TIKI.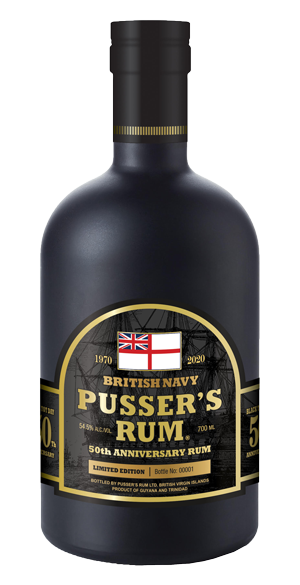 WIN A BOTTLE OF OUR 50th ANNIVERSAY RUM
We're giving away a bottle of our coveted 50th Anniversary Black Tot Rum to one random winner! This rum was a limited edition run and can no longer be found in stores.
To enter the drawing, simply submit your email address. Winners will be contacted for shipping details via email and announced on our social media channels. Winners will be announced on August 31, 2021.