Bartender on Deck: Liam Jauregui at Adrift Tiki Bar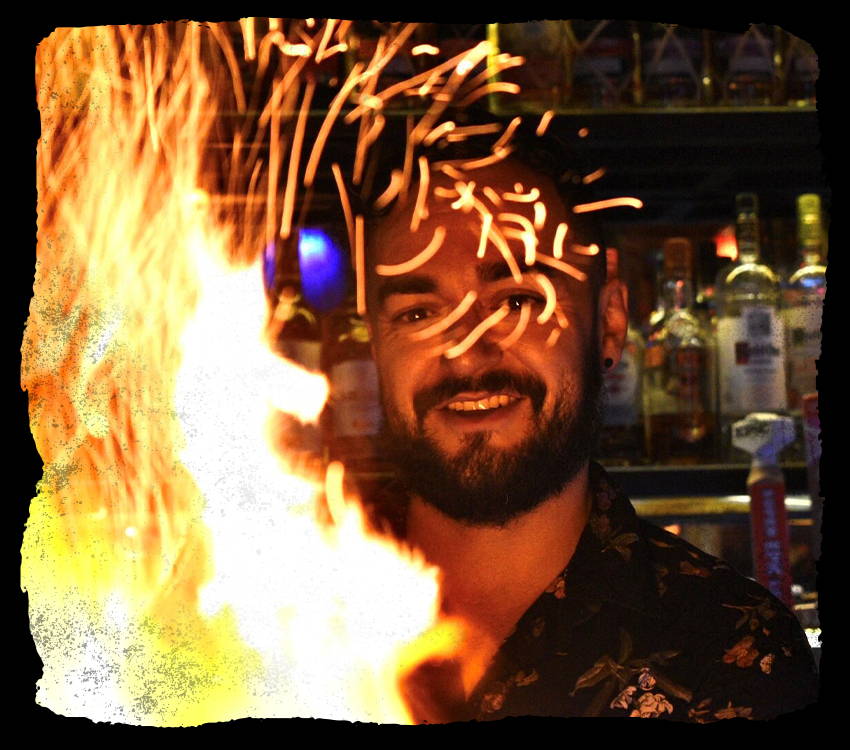 Tell us about yourself. What's your background, and how did you end up as a bartender/mixologist?
I was born in San Diego and raised all over the west coast. Before bartending, I spent my time as a server putting myself through school and studying public relations. I knew I enjoyed working with the public, and with my exposure in the restaurant industry, I wanted to showcase my creative side even more.
While I was working at Maggianos, an Italian American restaurant, one of the bartenders was let go and they needed someone to fill in. I was the most hospitality driven server at the restaurant and had extensive background working in coffee—where I was able to express my creativity with beautifully handcrafted espresso beverages. I was the obvious choice for the job.
I had three pretty amazing bar trainers who shaped my love for bartending and made me who I am today. Fast forward to 6 years later, I moved from Seattle to Denver because I was in desperate need of the sun. I immediately got a job out in Denver as a beverage director. Once COVID hit though, I was without a job like so many others. It truly tested how much love I have for the industry.
Once bars started to open back up, I tested my skills at a restaurant with a simple cocktail menu where I was able to hone my craft back to where I needed it, but I still needed more. I had always been intrigued by Adrift Tiki Bar so I interviewed and got the job! After two weeks of being at Adrift, I was offered the bar manager position by their general manager, Josh. Josh saw my skill and passion and knew I was the right fit to run the bar at Adrift. I was hesitant at first because I wasn't sure if I was up for the responsibility, but I also knew that it was the best choice for me, and for the bar.
What's your favorite Pusser's Rum cocktail, and what is the recipe for making it?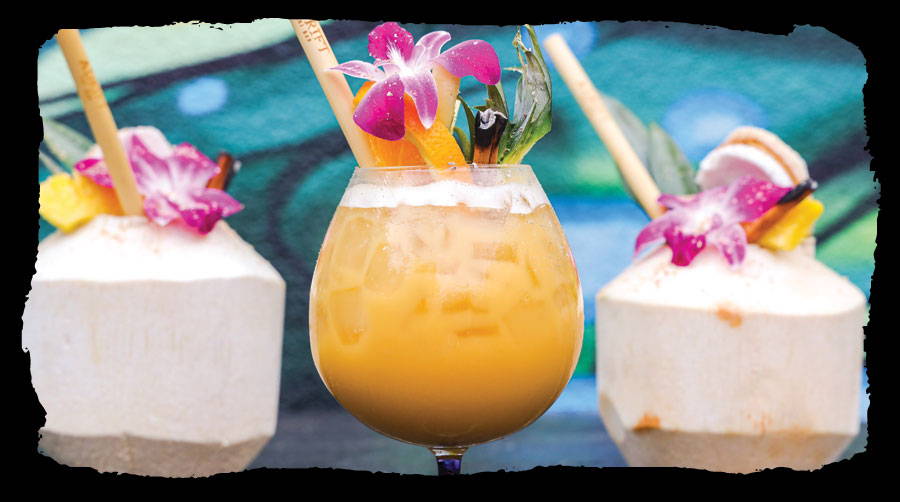 "painkiller cocktail"
My favorite Pusser's cocktail is the Painkiller®! The Painkiller® has an incredible following in the world of Tiki and it is a delicious cocktail. I like my Painkiller® made with 2-oz Pusser's blue label, 1-oz orange juice, 1.5-oz coconut creme, 1.5-oz pineapple juice and a float of Pusser's Gunpowder proof.
Please tell us about your personal connection to rum. Why choose rum over another spirit?
I am a new Pusser's fan. Before taking over as the bar manager for Adrift, I had never heard of Pusser's Rum. The previous bar manager had me try a shot of Pusser's Rum and I quickly fell in love with the taste. Soon after, my first assignment at Adrift was to create a Painkiller® Week for the bar. Being the first ever in Colorado's history to bring Pusser's 15-year and Gunpowder Proof means that not only am I a fan but I am a proud supporter.
What inspires you creatively when it comes to making drinks?
I find my inspiration for my cocktails through so many emotions. Sadly, a lot of the best cocktails I've created have come from moments of sadness. I was going through a divorce and when I ran my first bar program, one of the top selling cocktails on the menu was one I made through that heartbreak called "Heart in Pieces." The cocktail comes with muddled pomegranate seed, Cachaça, pineapple, simple syrup, lime and smoked cherry bitters.
Please share your greatest achievement in relation to the spirits industry.
My greatest achievement, I'm proud to say, will be the Painkiller® event that I'm throwing August 10th - August 15th, 2021. With the help of Pusser's, I am bringing both Pusser's 15-year and Gunpowder Proof to Colorado for the first time.
What is an interesting fact about yourself? Any special talents or hobbies?
I am wildly addicted to Pokémon, and I love blowing fire!!
Do you have any advice for future bartenders?
My biggest advice for feature bartenders is to leave your ego at the door. Our soul purpose as bartenders is to deliver an amazing experience and cocktail. Even if someone comes in for a vodka soda, hospitality should be our main focus, not how cool you look behind a bar.
How can people learn more about you?
My Instagram is @undermymoon
---