introducing the painkiller®
(Ready to drink) cocktail
Made with Aged 3 Year Pusser's Rum and All Natural Fruit Juices - 355ml Slim Cans, 12.5% ABV
NOW AVAILABLE IN SELECT STATES: CA, FL, GA, TX, SC, MD. DISTRIBUTED BY SOUTHERN GLAZIER WINE & SPIRITS. ASK YOUR LOCAL RETAILER TO CARRY!
The Story behind the Cocktail:
The Painkiller Cocktail originated in the early 1970's at the tiny, 8-seat Soggy Dollar Bar, at White Bay in the British Virgin Island. It was located on a long stretch of desolate, uninhabited white sandy beach, protected by a coral reef providing a cozy anchorage for visiting yachts. The Soggy Dollar was so named because there was no dock; you had to swim in to get to it. It was owned by Daphne Henderson, a delightful and witty, middle-aged English lady.
One Sunday, Charles Tobias, the Pusser's founder, and resident on the nearby main island of Tortola where he was bottling Pusser's Rum, paid a visit to Daphne and the Soggy Dollar as he was curious to see what she was doing with the prodigious amounts of Pusser's Rum that she was regularly ordering. Tobias was duly impressed with the constant flow of patrons who would anchor and swim ashore just to imbibe her delightful cocktail creation "The Painkiller"!
Tobias and Daphne became good friends, and both agreed that the only rum that worked with the drink was Pusser's because its full rich taste could punch through the scintillating mix of cream of coconut, pineapple, and orange juices of the Painkiller. In time, Daphne promised to give Tobias her recipe, but always found an excuse to not do it, so he came up with his own recipe.... one morning after a visit to the Soggy Dollar, Tobias, carrying one of her Painkillers, swam to his boat and headed for his kitchen at home. After much experimentation late into the evening, he finally came up with his own version of the Painkiller recipe: 4-1-1 –four parts pineapple, one part fresh or frozen orange juice, and one part cream of coconut.
One afternoon, they compared the two at a competitive tasting which Daphne had arranged at the Soggy Dollar with eight patrons. Tobias' recipe won by a score of 8 to 0! With Daphne's blessing, so long as he credited her with the drink's creation, he trademarked the drink – and began to promote it at every opportunity in the US and International markets.
From this modest beginning, the Pusser's Painkiller can be found in almost every Classic and Tiki cocktail bar throughout the world, particularly those found in sailing and yachting communities in tropical climes. No other rum can punch through the Painkiller's tropical ingredients as does the full, rich flavor of the award-winning Pusser's Rum! And now you can obtain it in 'ready to drink' cans!
Check with Your Local Retailer!
NOW AVAILABLE IN SELECT STATES: CA, FL, GA, TX, SC, MD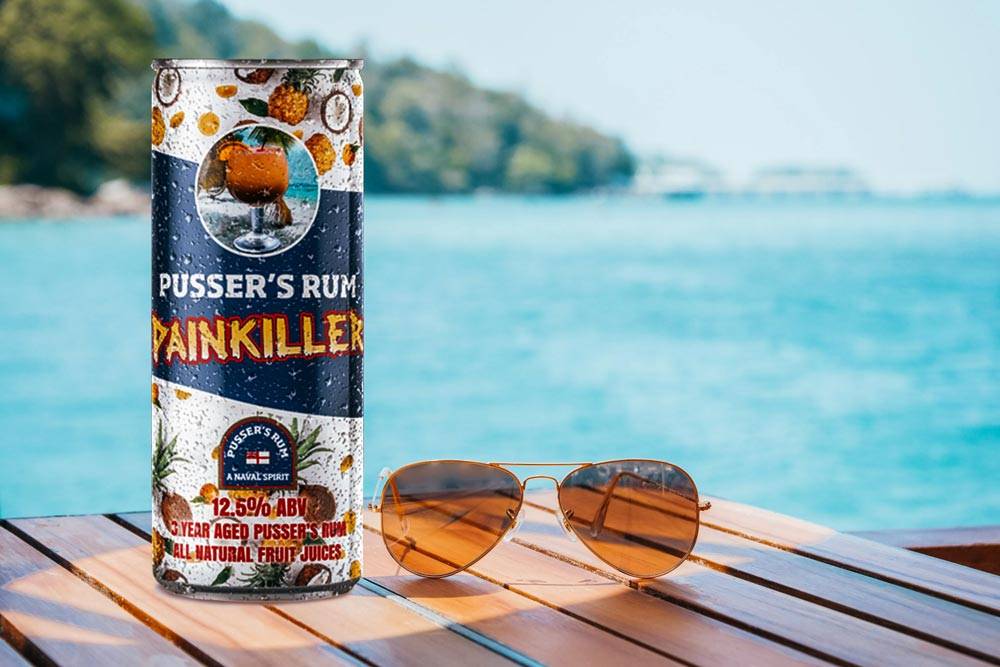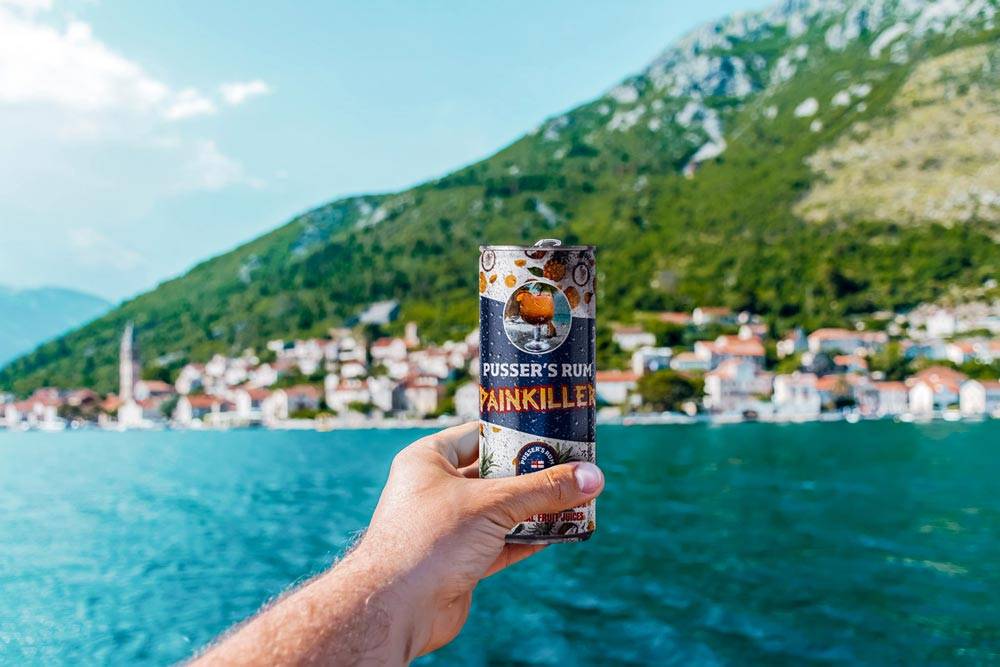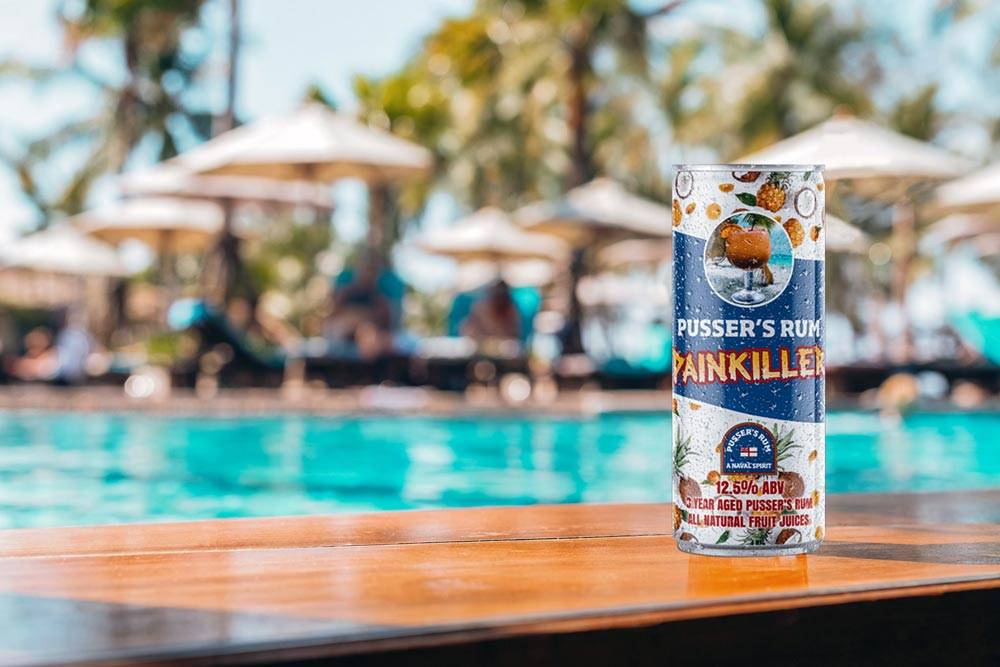 Not Yet Available in Your State? Sign Up Below and Be the First to Know When You Can Order Online!