Since the Days of Wooden Ships and Iron Men
JULY 31st - We Celebrate One of the Longest and Unbroken Traditions in Seafaring History
From 1650 throughout the 18th century, shipboard life was incredibly difficult. The daily issue of Pusser's Rum was the highlight of the day. In those days, battles were fought "eyeball-to-eyeball." The mental alertness and courage required to pack a cannonball into a muzzleloader were far different from that required to operate the modern weapon systems of today. Thus in 1970, the Admiralty Board decreed that there was no place for the daily issue of rum in a modern navy, and so ended the daily issue of Pusser's Rum in the Royal Navy on July 31st, 1970. This date since then is referred to as Black Tot Day.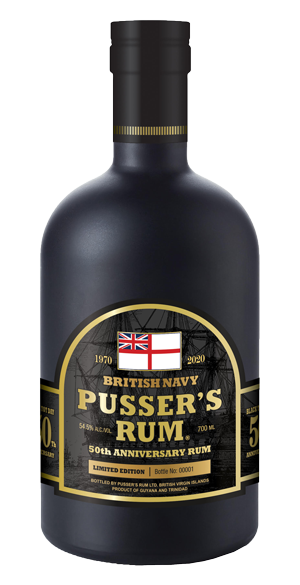 WIN A BOTTLE OF OUR 50th ANNIVERSAY RUM
We're giving away a bottle of our coveted 50th Anniversary Black Tot Rum to one random winner! This rum was a limited edition run and can no longer be found in stores.
To enter the drawing, simply submit your email address. Winners will be contacted for shipping details via email and announced on our social media channels. Winners will be announced on July 31, 2021.
15% OFF COUPON APPLIED AT CHECKOUT - EXPIRES 31.7.21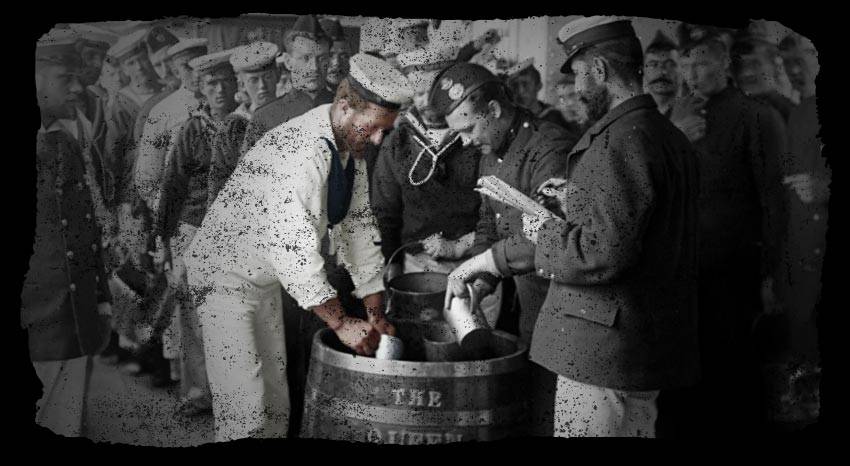 WHAT IS BLACK TOT DAY AND WHY CELEBRATE IT?
When it comes to memorable duos, rum and the Royal Navy have a long and storied history together. Their connection dates back to 1655 when the Royal Navy began issuing sailors a daily ration of the spirit.
Not only was rum cheap and easy to store aboard ships, but it also kept well and didn't spoil, unlike beer and even water, which could grow algae. Life at sea was also difficult, and the ration was a bright spot during long days.
That everyday ritual quickly became known as "the daily tot." And up until 1740, the ration consisted of half a pint of neat rum, two times a day.
The tradition carried on for hundreds of years — until one day in the 1970s. Here's everything you need to know about Black Tot Day and how you can celebrate it.
RUM ORIGINS: THE CORRELATION
BETWEEN RUM AND THE ROYAL NAVY

Humans have brewed, distilled, and consumed alcohol since the dawn of time. Researchers have unearthed 4,000-year old beer recipes from Mesopotamia and found traces of wine dating back twice that far.
By comparison, rum origins only date back a few hundred years. Like many things in life, we may have saved the best for last.
Are you curious about the history of rum? Did you know there's a strong link between rum and the royal navy?
It's time for history class, but don't worry—this boozy lesson will be fun! Read on to learn more about your favorite tropical liquor.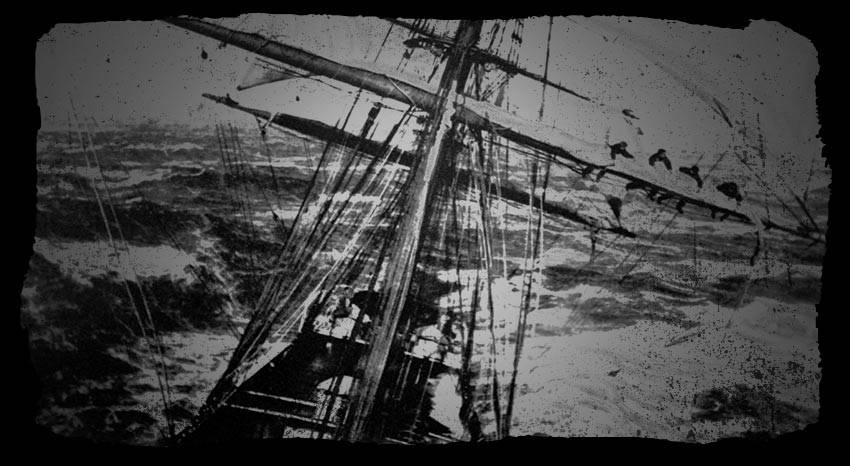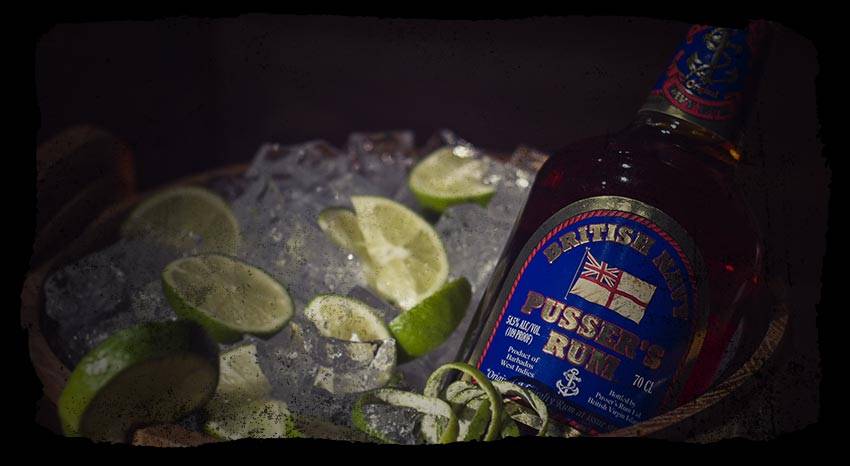 RUM RATION: THE COMPLETE HISTORY
BEHIND "THE DAILY TOT"

Would you like to work someplace where you could drink on the job?
If you were a sailor for the British Royal Navy between 1655 and 1970, drinking on the job was the norm. Known as the "daily tot," this rum ration was distributed to all seafaring men.
How did this (rather wonderful) tradition get its start? What was its purpose? And why did it end?
Pour yourself a drink and set sail with us on this fascinating voyage into the history of rum rations.